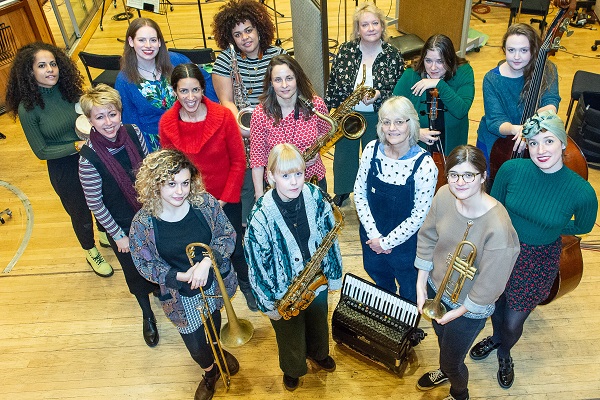 Pushing at the boundaries & blurring all the edges!
A unique and exciting new initiative championing an array of award winning women improvisers and composers, drawn from 200+ members of the UK Women Jazz Collective.
An exhilarating programme of new music, where our richness of diversity takes us way beyond just redressing gender imbalance - Providing a broader, more diverse experience than any audience might typically hear.
INTERCHANGE'S debut album "Donna's Secret", recorded in January 2019, features 14 artists performing 8 newly commissioned works:
Still Here
Spontaneous Symmetry
Negomi
Donna's Secret
Samla Korna Med Kulning
Palmyra
Caliban
Hope

Karen Street
Tori Freestone
Nikki Iles
Brigitte Beraha
Issie Barratt
Shirley Smart
Cassie Kinoshi
Carol Jarvis

Additional repertoire transforming the album's programme into a 2-set programme for concerts:
To the Power of Ten
An Ocean Formed of Stars

Nikki Yeoh
Yazz Ahmed